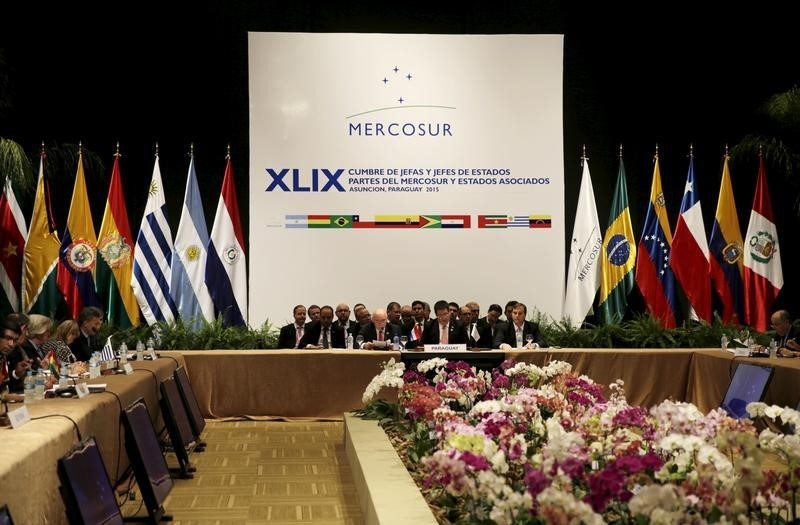 © Reuters. Brazil says EU trade deal offer to Mercosur was disappointing
SAO PAULO (Reuters) – The European Union proposal presented this week during talks in Brasília on a bilateral trade deal with the Mercosur bloc was disappointing, Brazil's chief negotiator, Ambassador Ronaldo Costa Filho, said on Friday.
Costa Filho said the proposal, which included an offer for a lower tax quota of 70,000 tonnes of beef and 600,000 tonnes of ethanol, was far from what Mercosur members were expecting and will make reaching a deal by December more difficult.
(This version of the story corrects to 600,000 tonnes instead of 100,000 tonnes of ethanol in second paragraph)
sponsoredArticle = 'div-gpt-ad-1466339494851-0';