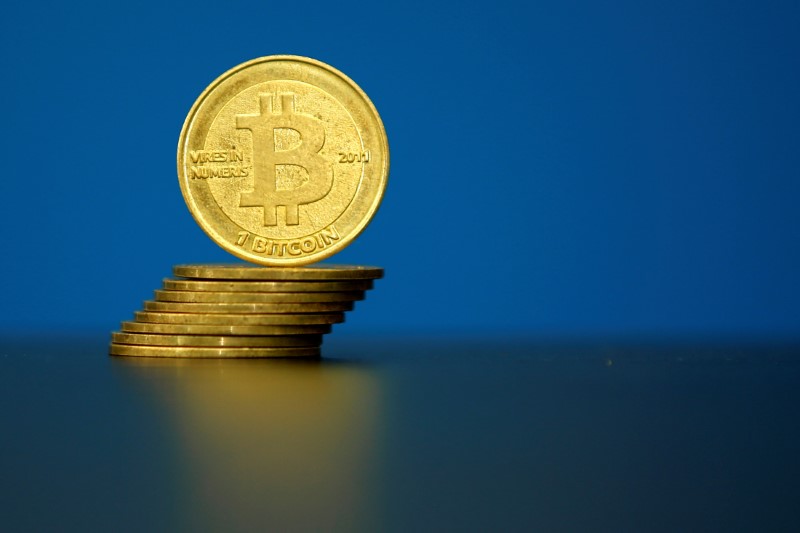 © Reuters.
Investing.com – Bitcoin prices rose on Thursday attempting to pare recent losses sustained from a two-day losing streak.
On the U.S.-based Bitfinex exchange, bitcoin rose to $4,299.6, down $83.7, or 1.99%. Bitcoin is more than 20% below its recent peak of $4,969 with a market cap of $71.59 billion.
Since hitting a five-week high on Monday, Bitcoin prices have struggled to hold onto gains as the fallout from the China ban on domestic bitcoin exchanges continued to weigh on sentiment amid an uptick from regulators in the cryptocurrency industry.
In other cryptocurrency news, Bitcoin Cash fell 1.22%, to $351.51, while Ethereum, the second largest cryptocurrencies by market cap, added 0.90% to $294.04.
The market cap of both Bitcoin Cash and Ethereum is well below that of Bitcoin at $5.9 billion and $27.9 billion, respectively.
sponsoredArticle = 'div-gpt-ad-1466339494851-0';