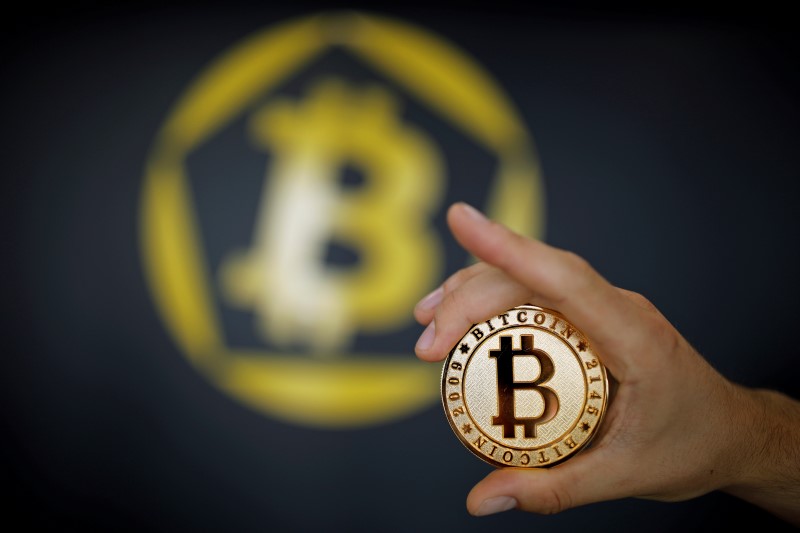 © Reuters.
Investing.com – Bitcoin prices rose on Thursday as reports that China could reserve its ban on domestic bitcoin exchanges pushed the digital currency above $5,000 for the first time in its nine-year history.
On the U.S.-based Bitfinex exchange, bitcoin rose to $5305.8, up $481, or 9.97%, well above its recent peak of $4,969.
Bitcoin reached its new milestone as reports suggested that China could lift its ban on Bitcoin exchanges allowing trading to resume under a more stringent regulatory environment. The new measures could enforce new licensing and anti-money laundering regulations on exchanges to curb the use of Bitcoin for illegal transaction.
The rise in the use of Bitcoin for money laundering purposes has been one of the main concerns of governments. Russian President Vladimir Putin on Tuesday said "buyers of cryptocurrencies could be involved in unlawful activities."
In other cryptocurrency news, Bitcoin Cash fell 0.92%, to $310, while Ethereum, the second largest cryptocurrencies by market cap, lost 0.12% to $303.03.
Ethereum prices have come under pressure during the week as traders await the upcoming Byzantium hard fork, expected October 16.
The market cap of Bitcoin Cash and Ethereum, $28.92bn and $5.22bn respectively, is well below that of Bitcoin's 88.7bn.
sponsoredArticle = 'div-gpt-ad-1466339494851-0';