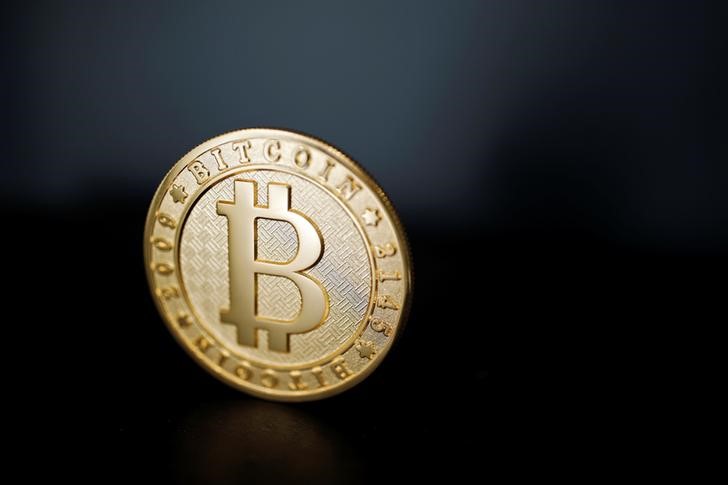 © Reuters.
Investing.com – Bitcoin rallied on Friday, hitting record highs for the second day in a row as sentiment remained bullish on the digital currency.
On the U.S.-based Bitfinex exchange, bitcoin rose to $5671.5, up $231.5, or 4.26%, taking its market cap to $94bn.
The rally in Bitcoin has seen it hit $5920 the highest level in its nine-year history amid a surge in investor demand on expectations that China could lift its ban on Bitcoin exchanges allowing trading to resume but with stringent measures of regulation.
The new measures could enforce new licensing and anti-money laundering regulations on exchanges to curb the use of Bitcoin for illegal transaction.
Also fuelling demand for the digital currency was the anticipation of a hard fork in Bitcoin creating an offshoot 'Bitcoin Gold', which would be freely distributed to current holders of Bitcoin.
On October 25, Bitcoin Gold will split off from Bitcoin to create an ASIC-resistant cryptocurrency which seeks to move away from the current mining monopolies present in Bitcoin.
In other cryptocurrency news, Bitcoin Cash rose 0.89%, to $313.50, while Ethereum, the second largest cryptocurrencies by market cap, lost gained 14.15% to $303.03.
A sharp move higher in Ethereum prices follows days of subdued action as traders await the upcoming Byzantium hard fork, expected October 16.
sponsoredArticle = 'div-gpt-ad-1466339494851-0';